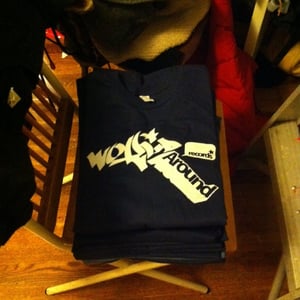 $

10.00
Celebrate five years of music with some righteous attire!
Each pre-shrunk, 100% ring-spun cotton shirt is individually hand-screened by our team of artificers at World Around East, and features an original design created by Cole Eggen.
All sales are used to fund future projects for our roster of artists. Thank you for your support!